Kissed Earth
Purchases made through the Goodwill App receive FREE Goodwill Points & FREE Goodwill donation money which you can pass onto your favourite charity or cause. (NO scanning is required, these rewards will be updated on your app account once the sale is confirmed to us)
VIEW ITEMS IN THE SHOPPING ICON ON THE APP UNDER BRANDS OR DEALS
Kissed Earth: About Us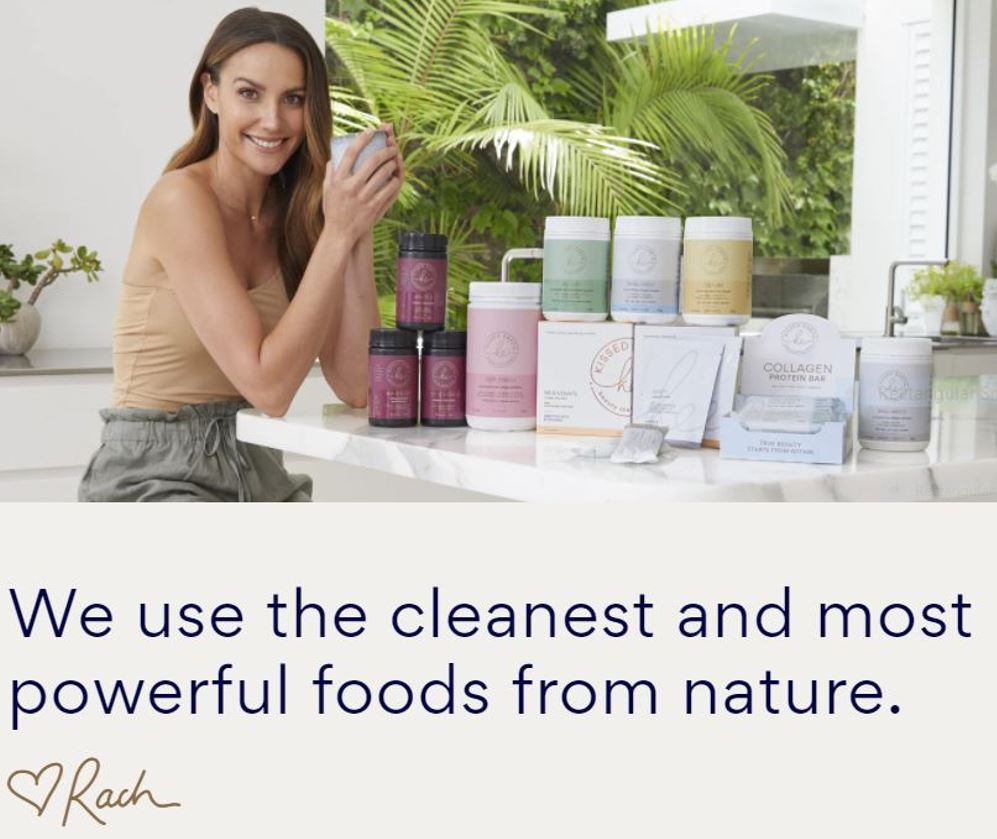 Created by Rachael Finch
The Kissed Earth range consists of quality sourced pure bovine collagen, collagen cleanse and nutrient rich vegan protein with magnesium and probiotics. Our range can help strengthen skin, hair, nails as well as bones, joints and the gut wall. A wide range of natural, plant based collagen products for adults, kids & pets.
Rachael's personal philosophy is the heart and soul of Kissed Earth. Rachael is a firm believer in the healing power of nature and the ability it has to enrich our lives.
"What you feed your body – inside and out – should be of the highest quality. Our bodies deserve nothing but the best."
Kissed Earth is one of Australia's fastest-growing wellness brands committed to using only the finest quality ingredients. Developed in Australia by Australians, with a team of food and science experts, our products are helping people around the world, from all walks of life, with different needs, to stay healthy. Our goal is to spread this goodness far and wide to help heal, and allow people to thrive well into the future.
At Kissed Earth we treat every new product with the same love and care as the first. We source and select some of the best ingredients from around the world. We do not believe in using synthetic or artificial ingredients in any of our products. We are committed to using the cleanest and most powerful foods from nature.
Our products are designed for anyone looking to boost their health and improve the quality of their life.
We hope you enjoy our beautiful range of Kissed Earth products as much as we loved creating them for you.
We believe that by eating real foods and using products made with real ingredients, sourced from the best places around the world, we can heal our body and help us live to our full potential.
We created Kissed Earth because we want to open the pathway to a more enriching life. Planet earth in its natural state, holds the answer to some of the biggest health problems we face today. Our bodies - inside and out – deserve nothing but the best. Everything, from the quality of food we eat to the products we use, should be of the highest quality.
What started as our personal mission to find the best quality bovine collagen, has grown into a journey to bring you a holistic range of superior quality products designed for anyone looking to boost their health and wellbeing, naturally.
Goodwill Donations
$0