The Man Shake
Purchases made through the Goodwill App receive FREE Goodwill Points & FREE Goodwill donation money which you can pass onto your favourite charity or cause. (NO scanning is required, these rewards will be updated on your app account once the sale is confirmed to us)
VIEW ITEMS IN THE SHOPPING ICON ON THE APP UNDER BRANDS OR DEALS
The Man Shake: About us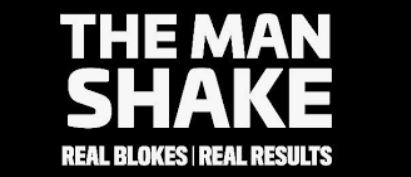 The Man Shake is a healthy meal in a shake specifically designed for men to 'lose the beer gut without losing all the beers'.
Great for breakfast as it is high in protein, fibre, vitamins and minerals and LOW in sugar. The Man shake has up to 84% less sugar than other meal replacement shakes. That up to 88 teaspoons less of sugar per week.
Quick, Easy & Convenient
Low in sugar, high in protein
Full of essential vitamins & minerals
The Man Shake is the number 1 selling Weightloss Shake for Men and is a very well established brand.
Goodwill Donations
$0